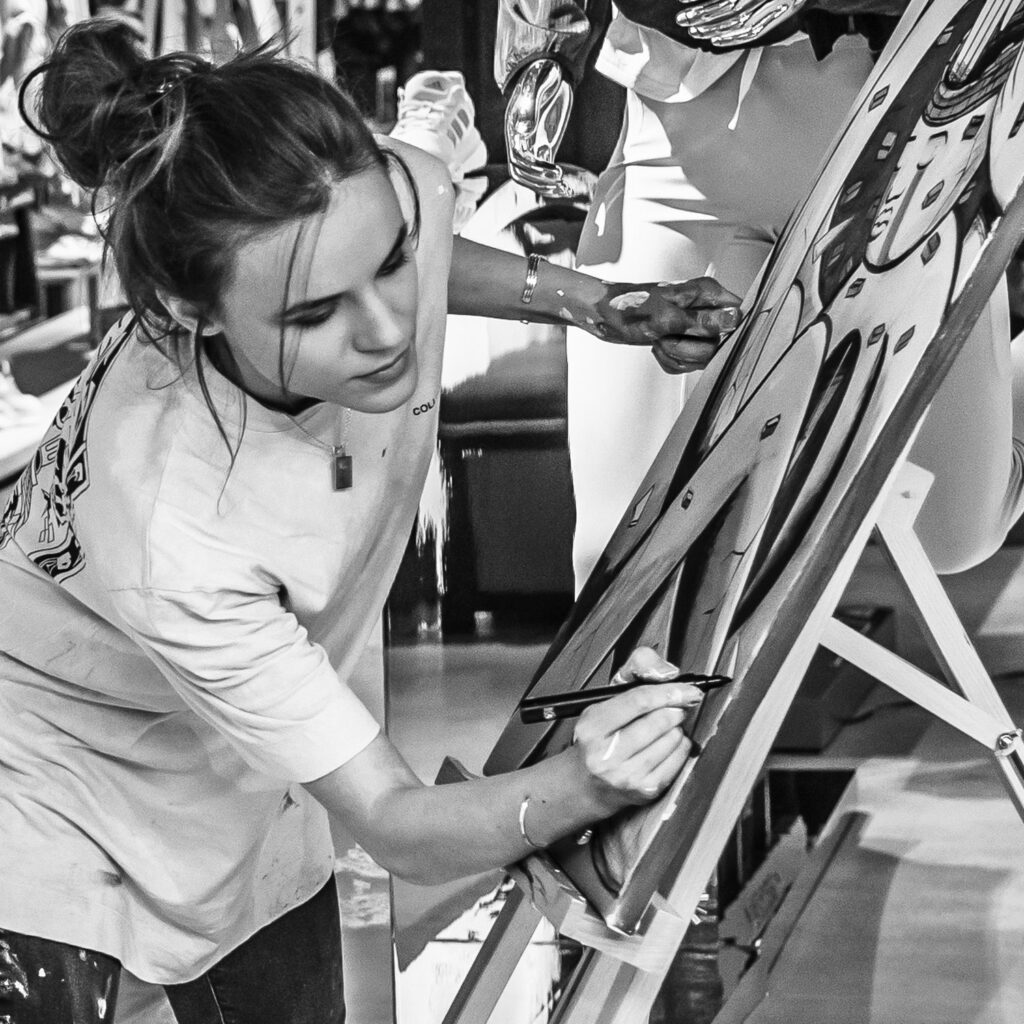 #1: Bonjour Nic, thanks again for accepting to collaborate with us on this project. How are you?
Of course, it's been a pleasure, and I'm good, thanks!
#2: Where did you find the general inspiration?
The inspiration was from what I have been told about fledge. I wanted to portray an open environment was open, a space or series of spaces that allowed for evolution and growth to happen.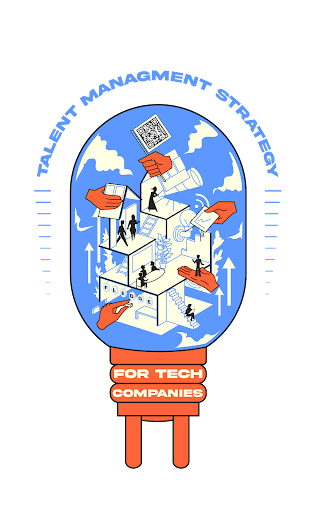 #3: Could you guide us through the first design? 
I essentially wanted to show how fledge lends a "helping hand" to companies, allowing them to find the right people and tools to grow their businesses. How ideas and innovation is at the core of that too, by putting the 'scene' into a light bulb shape.
#4: Could you guide us through the second design?
This design goes hand in hand with the other illustration, but focuses more on playfulness, creativity and people.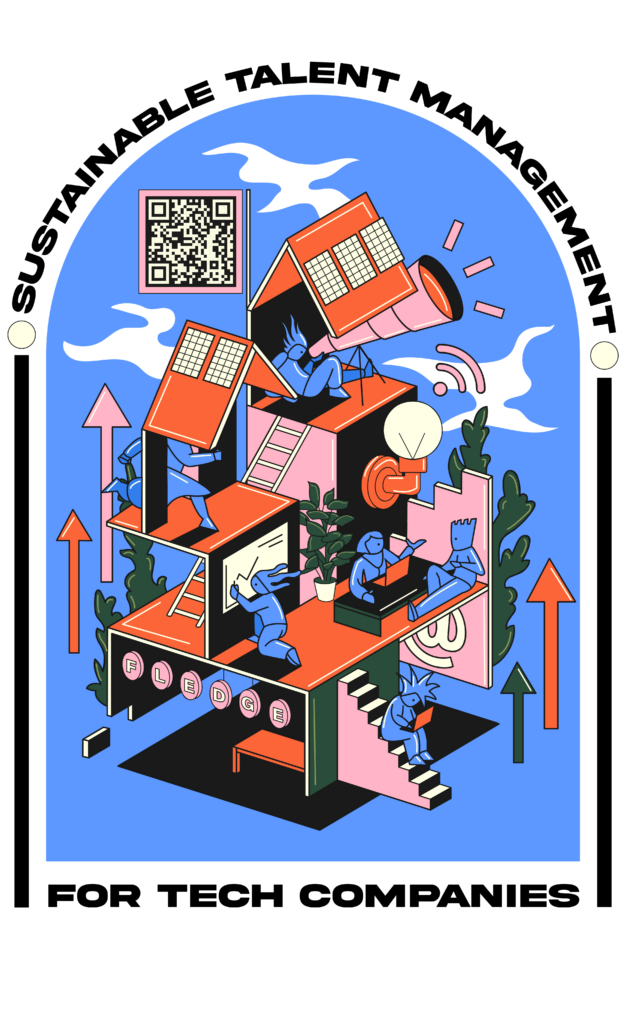 #5: What are the most memorable projects you've worked on so far?
I did a packaging design project recently and was given a lot of freedom with what I could create, which is always a nice brief. But it was seeing the actual product be made, that really makes it memorable and a bit of a "pinch me" moment. 
#6: Would you have advice for someone who wants to become an illustrator?
Never stop learning and never stop experimenting, keep pushing yourself and find what comes natural to you.
#7: What can we wish to see more of from you this year?
I have been working a lot more with spray paint recently and creating more large scale pieces of work, so there should be a lot more of that to see over the next year! As well as some personal projects, where I am starting to return, a bit more, to the "strange" and the "surreal" incorporating a little more weird-ness into my illustrations and character designs.
Thank you, Nic!
Date of Interview: October 2022