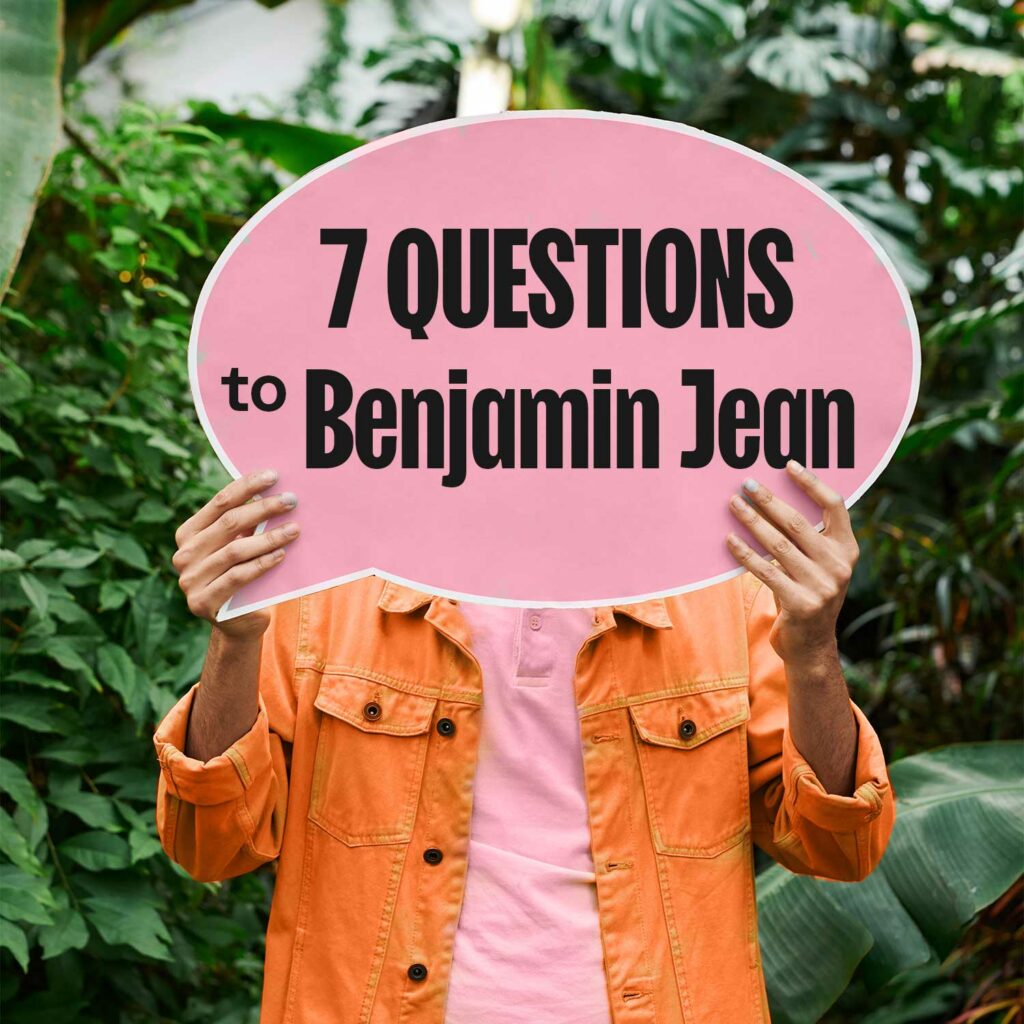 Benjamin Jean has been working as a Recruiter for 8 years. 4 of these years he's freelancing to help French start-ups and scale-ups to find their Recruiters. He is the Co-founder of Recruiter's Kitchen, the biggest French-speaking recruitment community on Slack, with more than 3.8K members.
Connect with Benjamin on LinkedIn, via email or follow him on Twitter.
#1: Bonjour Benjamin, what are your activities at the moment?
Hey fledge!
At the moment, I'm reflecting the first two quarters of the year. It's already been a hustle and a lot of changes and challenges due to corona and the recent economic crisis.
For this, I am going to be out of my home in Coruña in the northwest of Spain for the next 2 months. Currently, I am organizing a co-living / co-working Workation for a group of friends and colleagues in the southern Galicia to connect my passion for surfing and work.
#2: Sounds good!
Can you share with us your view on the French market for Talent Managers?
In general, the French market for Talent Managers is very hot: Good Recruiters are harder to find than before the pandemic. We are still lacking external training and start-up/scale-up are still looking for Recruiters.
To be honest, at the moment, it's a really good time to be a Recruiter.
As a Junior Recruiter, you can expect to earn between 38K-40K. A 2-3y Recruiter can expect to earn between 42K-50K. This larger bracket results from several perquisites: Are you a technical or non-technical recruiter? Do you speak English or not? Do you have experiences as internal or external recruiter? Senior Recruiters or Managers can now expect earning 70-80K as a base. Usually there are add-ons such as bonus or stocks options to be expected. Last but not least, there are Directors. There you can expect 90-100K as a base (plus bonuses).
Unfortunately, the economic crisis also starts hitting the French market. I am starting to see some scale-up (in post series C) freezing hiring: Recruiters, like for Covid, are the first in line.
It's true: When you are reading the post of one of the YC founders, you can start to worry a little.
#3: The 1Million $ question: Can we apply in a French start-up if we don't speak croissant fluently?
I would ask you the question differently: Can we live in France if we don't speak croissant fluently?
You can, for sure, but it will be challenging. I was visiting Lisbon recently, and I was amazed that everyone was speaking English so well.
But in France, if you go to the boulangerie, good luck to ask for a baguette in English.
But honestly, don't hesitate and apply. I would highly recommend taking french classes (and for that, startup and scale-up often pay classes).
Also, there are several French start-ups and scale-ups that are targeting the international market. There, of course, it's easier to work in English. You will have a lot of French colleagues, though, for the afterwork activities it's best to speak French.
#4: What's the most important thing French companies are looking for in their new Talent leaders?
You definitely need high communication skills. That might sound easy, but bear in mind: You are being a business partner and a coach. What does that mean? You need to be able to advise, coach and challenge, being able to coach and challenge Hiring Managers needs.
It is essential to know the ecosystem, not only the French, but also the international market. You need to know where A players are and have a good feeling for who might be the next A players.
#5: What's the most innovative advice you could give to a start-up founder who wants to attract their first Talent Managers?
It really depends on the situation you are in.
But this actually is the crux of the matter. You need to know what situation you are in. You need to identify your needs. Ask yourself: What am I looking for? What does my start-up need?
Some start-up founder are ok with "just" paying agencies (and are sometimes very happy to work with them!) so in this case, they are more looking for a Talent Manager (candidate experience, 1st phone screen, settle the TA and HR function).
Some start-up founder will be more interested with profiles with experience in outbound. They need real advisors with lots of knowledge and insight.

For the Talent Managers, it is most important to have a builder mindset and a really good communication skill (because you are the first TA! And not everyone is going to understand your job).
#6: What are the most memorable workspace anecdotes you've heard?
I don't have a specific anecdote in mind, as I have been happily freelancing for the past 4 years, but note that in France, an employee doesn't have the legal obligation to reply to a professional email on Fridays after 6pm, though, in reality Frenchies usually stop at 4 or 5, and it's good this way 😊
#7: What can we wish you this year?
Personally, being a better surfer than I am right now? 😄
For the Talent Management market: I am really hoping that we are not going to see so much layoff. People's mental health is important, and being layed-off is such a stressful situation. I hope for future start-ups and scale-ups to not hire people because they recently received an investment, but to actually look and think about what kind of people they really need. Hiring more thoughtful and sustainable makes a huge difference for both, companies and people.
Thank you, Benjamin!
Date of Interview: June 2022