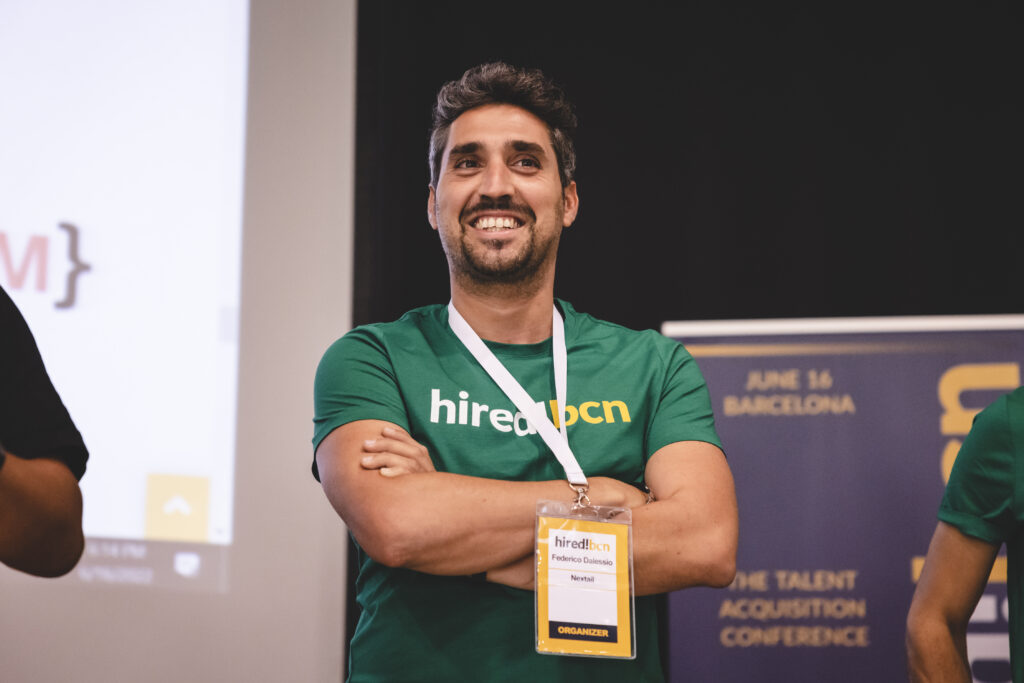 Today we speak with Federico D'alessio "Fede" .
+ 12 years of leading Talent Acquisitions teams for Tech/SaaS companies.
🎤 Former Speaker at SOSUTECH & SOSU Europe
🙋🔰Co-founder of hiredbcn, the first TA Training/Conference in Europe, based in Barcelona
#1 Bonjour Fede, such a pleasure to speak with you today! How are you?
Morning! So far so good!
Last week I started preparations for the fourth edition of hiredbcn and we are thrilled about the prospects.
Additionally, I am in the final stages of completing the Diversity, Equity, Inclusion, and Belonging Certificate Program offered by the renowned AIHR academy and I am continually discovering new insights each week! And on a related note, I was attending the prestigious Xena Women in Tech Awards 2023 in Berlin last Friday.
Super busy but I absolutely love my job and feel lucky to be able to do what I do!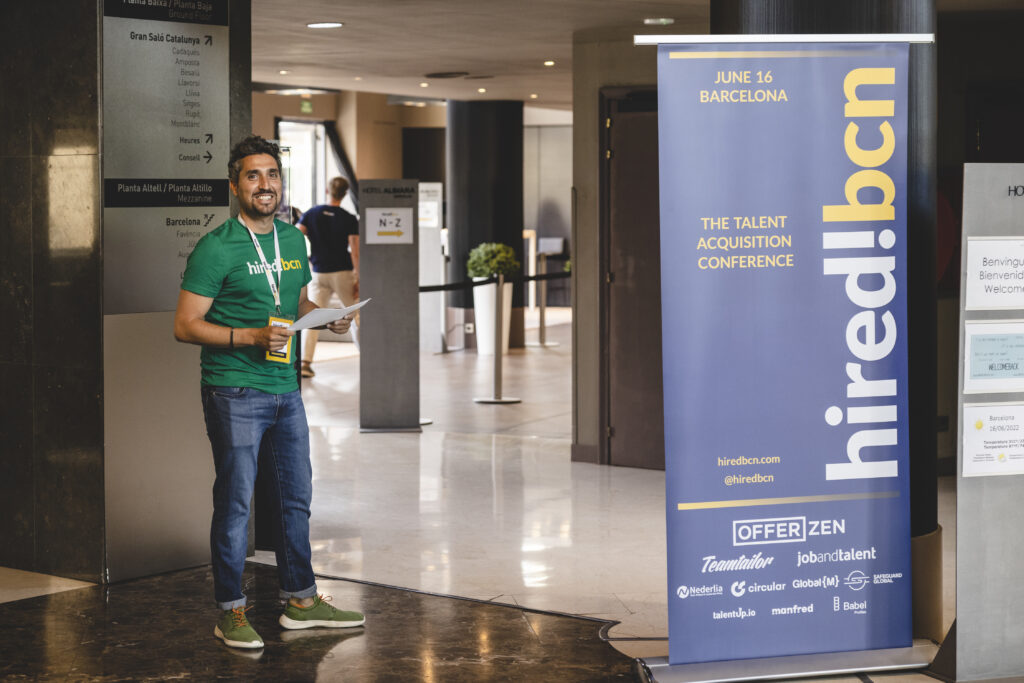 #2 Could you guide us through the Tech market in Spain, how it has evolved in the past years ?
COVID-19 has had different impacts on different startups not only in Spain, with some experiencing growth and others shutting down. But there have also been new business models that emerged during this time. I feel that the past few years have been quite unusual, with many ups and downs in such a short time. COVID-19 caused many companies to lay off employees, but as soon as the vaccine was found, it seemed like things were going back to normal. However, with the start of the war in Ukraine, we went back to firing in a very short period. This rapid cycle of firing<>hypergrowth-hiring<>firing has been notable.
One of the things that I've noticed is the last years has led to the remote globalization of jobs and remote work. Companies are now competing internationally to hire the right talent, and hiring in different countries can offer advantages. There are more and more platforms that allow hiring people anywhere in the world. This has led to the concept which I call "Average Salary in CET" where the salary will be increasingly equal no matter where you live in the "CET area".
To summarize, in Spain we are seeing an increase in talent, but the cost of living continues to rise and not everyone has the opportunity to work in the tech industry. I think there are similar situations in other European cities that were considered more affordable to live in, but are becoming increasingly expensive. I believe that these changes are significant and will have a lasting impact on the future of work and in the cost of living in many cities in Europe.
#3 How do you see the Talent Acquisition market in Spain compared to other Tech hubs ?
My professional experiences have been mainly in Madrid and Barcelona, working for tech /start-ups companies with an international focus. I believe that in Spain, we have seen significant growth in other cities such as Valencia or Malaga over the last few years, where more tech hubs have been established. This growth has also led to an increase in the quality of talent acquisition professionals.
Additionally, remote TA events, remote learning platforms, and the remote globalization that I mentioned earlier have allowed us to improve our skills more and more.
It is not that virtual learning platforms did not exist before, but in recent years, we have changed our mindset, way of working, relationships and learning due to remote work.
#4 In June later this year, the 4th edition of HiredBcn will happen. You are one of the founding member. What is the story behind your conference, one of the biggest gatherings of Talent Acquisition professionals in Europe.
We wanted to create a full-day training where people could apply the knowledge the next day in their companies. I remember going to several events where everyone talked about the same thing, lots of theory and little practice, and the speakers were people who hadn't touched talent acquisition in years.
And in 2017, we rolled up our sleeves and began meeting monthly to shape hiredbcn. The name was also our choice. I remember we had several options, but we ultimately voted for this one.
The first edition was in 2018, but it took us a year to prepare the conference. We had no idea what it was like and we had no experience. It was very intense, but the result was overwhelming and we were so happy 🙂
We wanted to create something applicable from the first moment, the type of event that we would have liked to see ourselves, practical and directly addressing the problem to be solved, not just talk.
I usually take care of logistics, the venue, and other details. Another person handles the relationship with the speakers and the agenda. Then, we have sponsors and merchandising, obviously. In the end, we all help each other, but in the last few editions, it was clearer what each person's role was.
I met one of the co-founder, Daniel Martos, many years ago when I founded a platform called Recruitering (which no longer exists). We had the same vision of creating something practical, and everything started from there. Now we are five people, and we all agree that the event must be as practical as possible for the attendees.
We have been or are recruiters, and we want to continue building something practical and applicable for recruiters.
#5 Any insights you could share with us about this 2023 event? Fun facts?
This year, we have made the strategic decision to host our event at the same venue as the previous year. Given the overwhelmingly positive feedback from attendees last year, with a satisfaction score of 8.7 out of 10, we aim to maintain the aspects that resonated well with our audience, while continually striving for improvements in areas that require enhancement.
As our event continues to attract increasing numbers of participants annually, we remain committed to delivering a high-quality experience to the talent acquisition community. With a customer-centric approach, we listen closely to feedback to inform our decision-making and improve the value proposition for all stakeholders.
As a funny anecdote, the first year we didn't calculate the number of badges correctly and I had to cut each badge one by one in my small apartment until 4 am the day before the conference…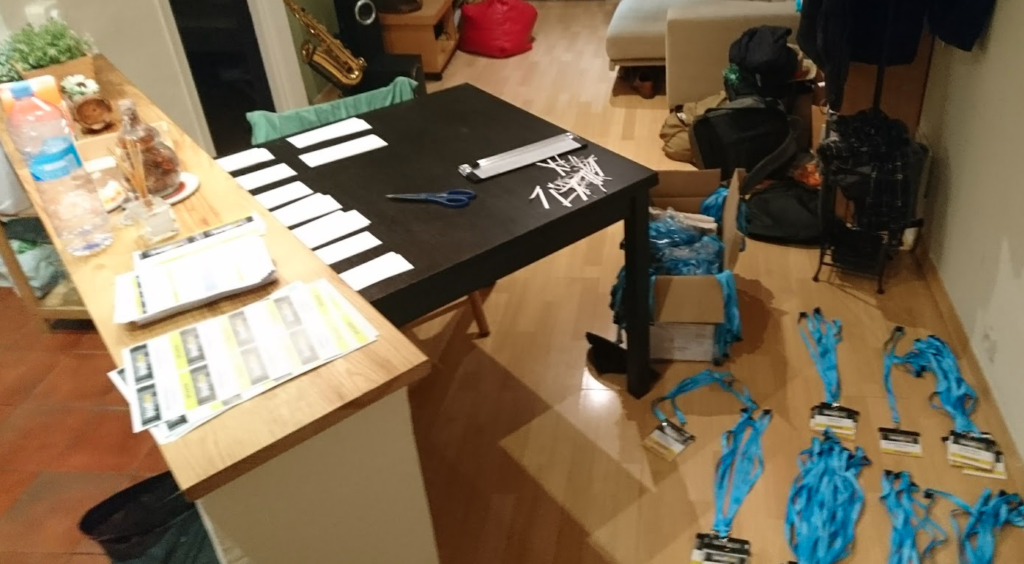 #6 What would be your advice to a young professional who would like to become a Talent acquisition manager?
Choosing a career is a decision that should be based on professional interest and passion. When transitioning to a leadership role, there are other factors to consider that you may not have as an individual contributor.
Empathy is crucial for a manager; one must always put themselves in other people's shoes. In my opinion, a manager who lacks empathy cannot effectively lead a team. Additionally, sometimes difficult conversations are necessary, which can be challenging at first.
However, I believe that by providing constructive feedback and specific examples in an elegant and empathetic manner, these conversations can be handled effectively and must always be private, never in public or in public slack channels! I also believe in the concept of "Leading by example" and I always try to put it into practice, it is my mantra as a leader. I think that when you give feedback, you always have to accompany it with a possible thought. Also always explain the why and give context to your team and your individual contributors.
To summarize:
Building a close relationship with your team.
Building a close relationship with stakeholders and the leaderships team.
Empathy and transparency.
Giving and asking for constructive and quality feedback. (Always in private, never in public space!)
Explain the context and the "why" / reasoning behind things.
#7 Finally, could you share with us your favorite online influencer, a book and perhaps a podcast you like to listen to ?
I am a big fan of Hung Lee's recruitingbrainfood, but attending in-person meetups also helps me stay informed. And of course, I am extremely proud of our hiredbcn event, which is where a TA professional can learn so much in just one day. It is the event that I would have liked to attend, and now I can finally go.
I like to listen to Spotify's Release Radar, it's like it knows me very well and the random songs it suggests are new and I really like them, so I discover some new song every week.
Thank you! It was a real pleasure
Date of Interview: Mars 2023